COMMUNITY AID AND SPONSORSHIP PROGRAM was established in 1976 by Dr S D Gokhale in Mumbai. The stimulus for this came from a group of parents who were affected by leprosy and thus shunned due to their deformities. Unfortunately their children were also shunned and were not allowed to attend school. If at all they did, the children were made to sit apart from the other children. Not being able to bear this stigmatization of their children the parents requested Dr Gokhale to institutionalize the children where they would be safe from discrimination.
Dr Gokhale being a social scientist, understood the importance of a family. He was firmly opposed to institutionalizing children and promised the parents that he would ensure that the children would be educated even as they stayed with their parents. In order to do this he commenced to identify donors who would be willing to 'sponsor' the education of children. This necessitated the establishment of an organization and thus CASP was registered on 19thOct 1976.
The project gathered pace when Foster Parent International an American NGO agreed to partner with CASP for the sponsorship program in 1979.
Numerous other organizations including AC International Child Support Denmark, Terre des Homme Denmark, Children above All Sweden and Enfant du Monde France and Enfant du Monde Belgium are among the organizations that commenced partnering with CASP.
Over a period of time the organization grew and units were established in Pune, Delhi, Pen (Dist. Raigad), and in Kutch after the devastating earthquake in 2001.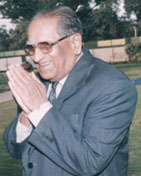 Dr.S.D.Gokhale
   (Late Founder President Dr. S.D. Gokhale)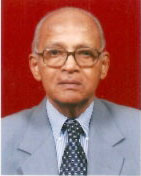 Mr. B.G. Deshmukh
     (Immediate Past President Mr. B.G. Deshmukh)
20870total visits,2visits today